Rethinking newspapers & magazines to engage and inform today's hurried readers.
Creating user experiences that reach new media consumers more effectively.
Designing cutting-edge storytelling for tablet &
mobile apps.
---
---
iPad Design Lab: Storytelling in the Age of the Tablet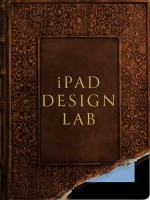 The hands-on guide by Mario R. García to designing engaging and easy-to-use tablet news apps is now available on the iBookstore for iPad, as well as in a basic version for Amazon Kindle and Google Books. The iPad edition features video walkthroughs, audio introductions to each chapter, swipeable slideshows, a glossary and a sophisticated look and feel.