what we do
Mobile & tablet strategy
Tablet app design
Mobile app design
Responsive website design
do you have a
tablet strategy?
If not, you may be losing out: 25% of Americans own a tablet, and 1 in 10 people worldwide could have a tablet by 2016. Get in touch to learn more »
---
TAKEAWAY: When Joe Zeff spoke to my Columbia University class a few weeks ago, he mentioned the term appumentary in the midst of his presentation. Students were on alert, and so was I. What an apt way to describe the style of storytelling that involves the app and the documentary. Now he shows us what an appumentary is.
latest posts
iPad Design Lab: Storytelling in the Age of the Tablet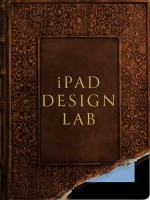 The hands-on guide by Mario R. García to designing engaging and easy-to-use tablet news apps is now available on the iBookstore for iPad, as well as in a basic version for Amazon Kindle and Google Books. The iPad edition features video walkthroughs, audio introductions to each chapter, swipeable slideshows, a glossary and a sophisticated look and feel.