Winkreative, the Tyler Brulé affiliate, has been involved in the creation of the new look of Z, the luxury supplement of «Neue Zürcher Zeitung» and the «NZZ am Sonntag»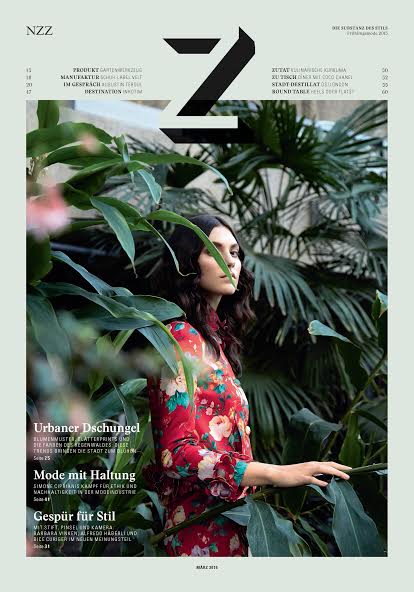 The Tyler Brule's branding agency, Winkreative, has been involved in the concept development for the luxury supplement of the «Neue Zürcher Zeitung» and the «NZZ am Sonntag» .
Z will premiere its new design and concept March 7 with a new, innovative design and concept.
"The new «Z» will scratch beneath the surface of the luxury – whether fashion, architecture or food – in line with the NZZ's 235 years of intelligent reporting and in-depth journalism," says Emily Smith, of Winkreative.
Content of the new Z includes industry reportage, interviews and opinion pieces which will go hand-in-hand with the latest products, fashion and design trends. Promoting slow journalism and a forward-looking take on luxury, Z will speak to true quality and creativity to define a new category of lifestyle magazine in the Swiss market, while also appealing to a creatively minded international audience.
'With its inspired design, unique content and premium print quality, the supplement is also set to become a strong brand of its own," says Emily.
The concept development is a result of close collaboration between NZZ and Tyler Brûlé's branding agency, Winkreative, who in turn have commissioned leading creative talent from all over the world to contribute.
«Z» launches with the Spring/Summer 2015 fashion issue and is inserted into the newspaper eight times a year.
Who's Who in the Z team
Editors: Felix E. Müller and Nicole Althaus.
Concept and Art Direction: Winkreative
Designer: Claudio Gmür
TheMarioBlog post #1699
Sign up and we will keep you updated.