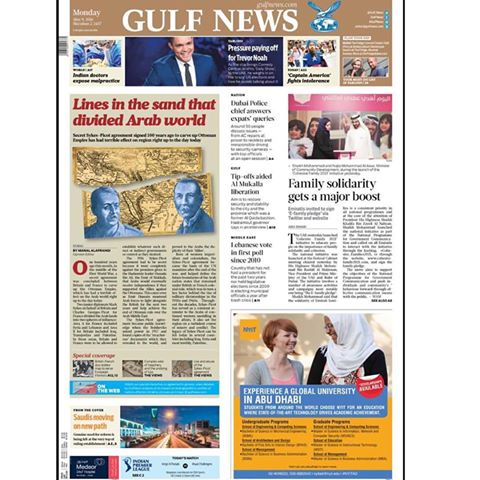 It's no secret that newspaper circulations are declining worldwide, so it is with pride that we echoed the news first transmitted by Editor in Chief Abdul Hamid Ahmad.
Gulf News continues to be the market leader at 45.1 per cent readership coverage across all non-Arab titles. The competition newspapers Khaleej Times stands at 29 per cent and The National at 9 per cent and 7 Days at 8.6 per cent. The Print Readership Survey was conducted by Ipsos Connect.
Editor Abdul Hamid explains the results:
Year after year, Gulf News has been the most widely read newspaper in the UAE with a daily circulation in excess of 100k and readership in excess of 500k. Although we noticed that for the first time the circulation has slightly gone down in the range of two to five per cent which is the usual trend among newspapers worldwide.

Despite this, Gulf News has kept its market share of being the English language daily newspaper with the highest reach, with more than 45 per cent of total English language readership, while our nearest competitor comes in third at 29 per cent. This achievement adds pride in our newspaper which drives us more to look for better content and design a better package to serve our readers with high quality journalism.

Gulf News has not only been a leader in terms of the number of circulation but it has also been a pioneer and leader in development of journalism in the region. It has continuously strived to keep up with the market's best standards in international design by being a visual newspaper with rich and diversified content that cater to our multinational readership. This has been achieved successfully over the years with more investments on technology, manpower, training and strategic developments in the newsroom with the help of our skilled editors and smart partners like Garcia Media.​
We have been honored to be consultant for the Gulf News for 14 continuous years, assisting them through various transitions, including the most recent from broadsheet to a Berliner format. Art director for Gulf News is Miguel Gomez.
Congratulations to the team.
For more:
http://gulfnews.com/business/sectors/media/gulf-news-is-number-one-in-the-uae-1.1810736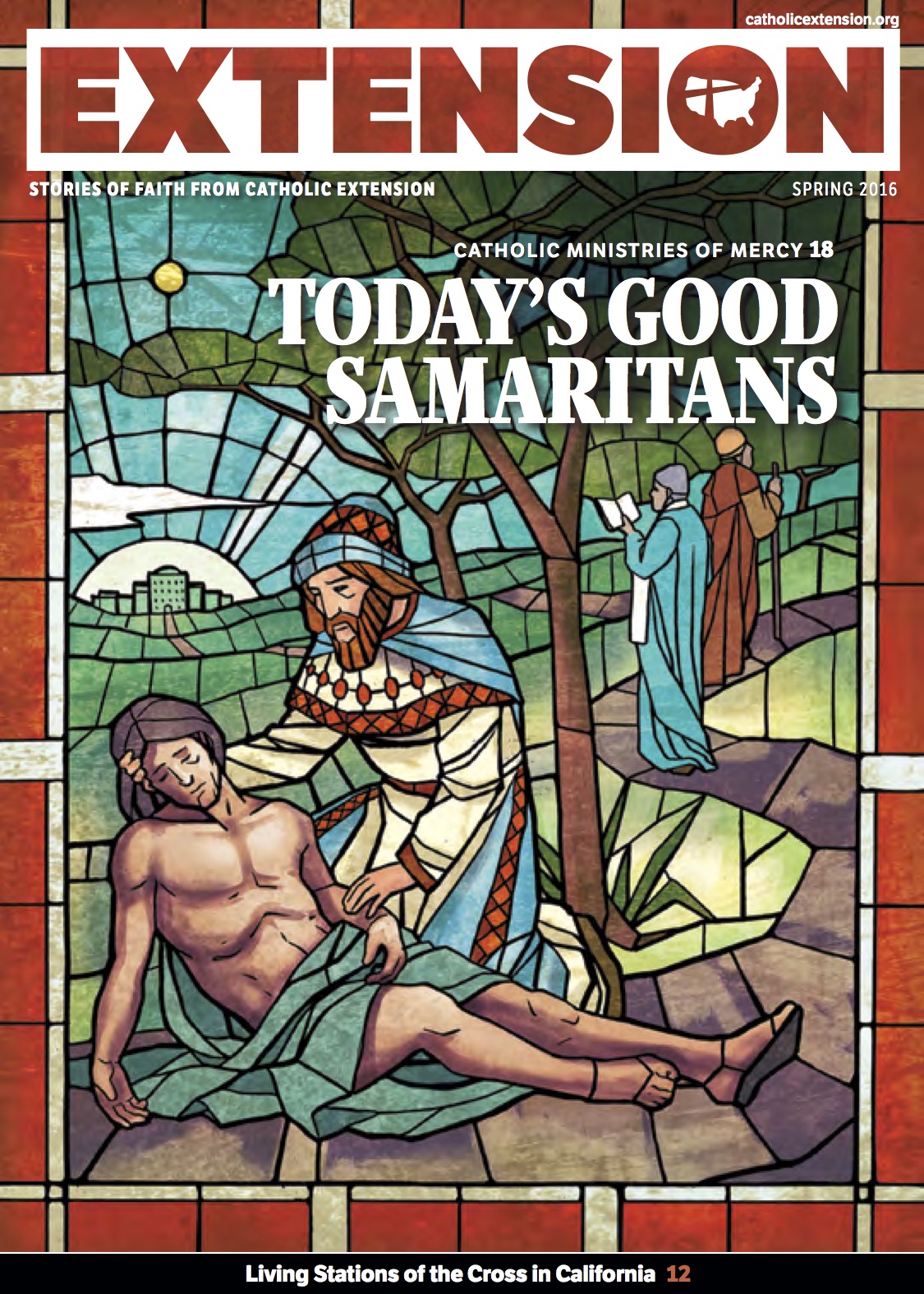 In Chicago, our friends and clients at Catholic Extension Magazine have been declared winners at the recent Associated Church Press convention in St. Louis . Catholic Extension won six awards. The honors included two "Best in Class" awards—an Honorable Mention for "Denominational or Other Special Interest Magazine" for its Extension magazine and an Award of Excellence for "Public Relations/Marketing Campaign" for its "Flat Francis" social-media campaign.
In addition, Catholic Extension received two awards for its redesign collaborations last year with Garcia Media. With an Award of Excellence, Extension magazine's 2015 redesign took ACP's top honor for "Print Publication Redesign." The Catholic fundraising organization's website redesign also received an Honorable Mention award. Besides García Media, the collaborative efforts that led to the complete redesign of Extension magazine also involved award-winning graphic designer Elio Leturia of Columbia College, Chicago.
Catholic Extension's other two awards were Honorable Mentions for "Video" and "Social Media." The video award was for "Episode Four," one of its new half-hour broadcast/video programs for Catholic TV channels and digital media. The social-media award once again recognized the success of last year's Flat Francis social-media campaign, which was a creative effort that helped Catholics to welcome Pope Francis to the United States in the lead-up to his papal visit last September.
Thomas Gordon, chief operations officer of Catholic Extension, said:
"We were particularly pleased that the awards we received from the Associated Church Press covered all three of the significant milestones that occurred in our marketing and communications work last year. Those milestones included the complete redesign of our 110-year old Extension magazine, our first foray into broadcast video production for Catholic TV channels and our Flat Francis social media campaign. Both the award for the redesign of Extension magazine and the Best in Class award for the magazine were the fruit of a great collaboration with the outstanding media consulting firm García Media in New York. We are very grateful for that collaboration."
Related:
http://garciamedia.com/blog/catholic_extension_launch_of_a_newly_rethought_website
TheMarioBlog post #2155
comments powered by

Disqus