This is the weekend edition of TheMarioBlog and will be updated as needed. As I will take my last summer vacation of 2015 now, the next blog post is Monday, August 31.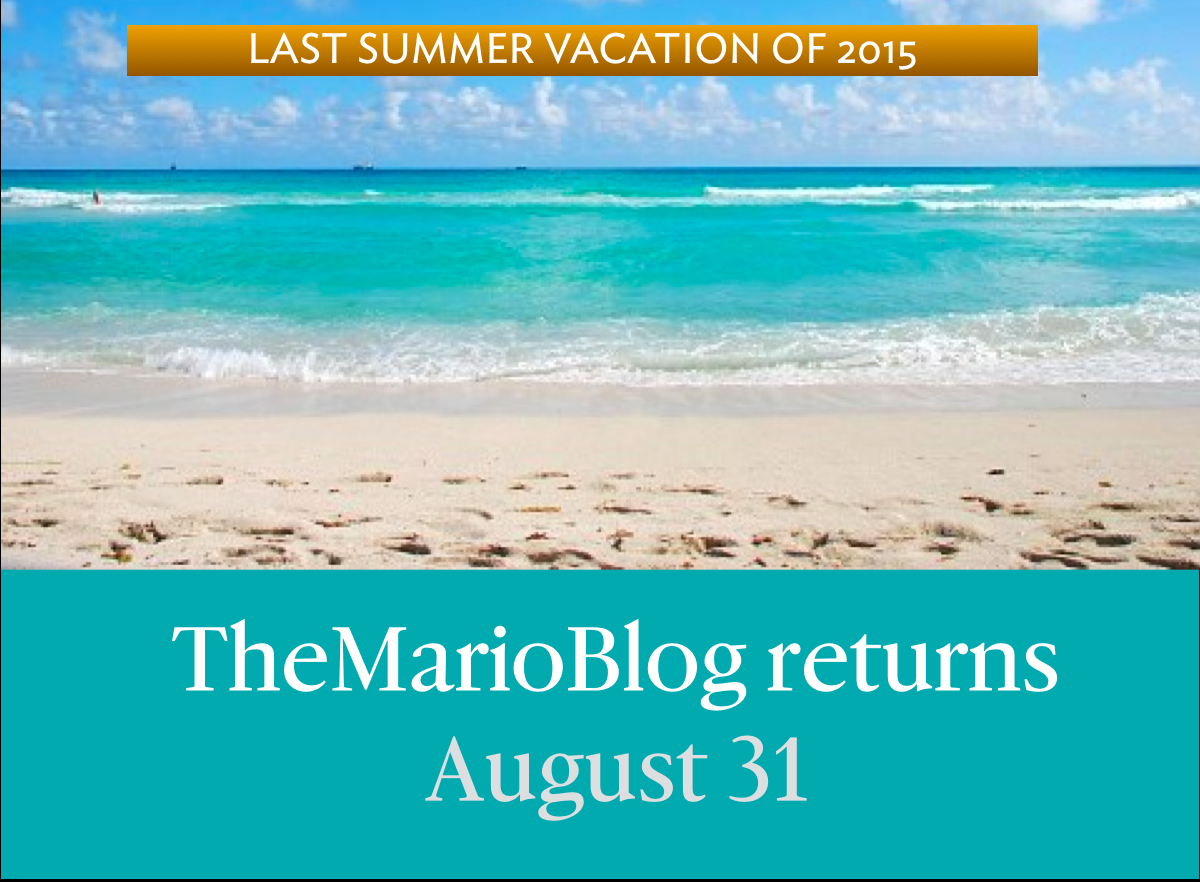 A new report released last week by Publicis' ZenithOptimedia unit informs us that next year will be the year that more people watch video on a mobile device than a non-mobile device.
As far as media consumption milestones go, 2016 could well be "the year" for two important media: mobile and video. According to new estimates released this morning by Publicis' ZenithOptimedia unit, next year will be the year that more people watch video on a mobile device than a non-mobile device.
Here is another reason for editors and designers to discuss content and storytelling for mobile devices and how best to take storytelling to those new levels. Not surprisingly, the report also predicts that ad spending will begin to follow suit and online video will begin taking share away from traditional TV ad budgets.
In many newsrooms, there seems to be an aversion to anything having to do with videos, the fear of not been able to make good ones, and the lack of training for reporters to make their own videos as they cover stories.
Yet, it does not have to be complicated, as our friend and colleague Robb Montgomery likes to remind us via his training videos.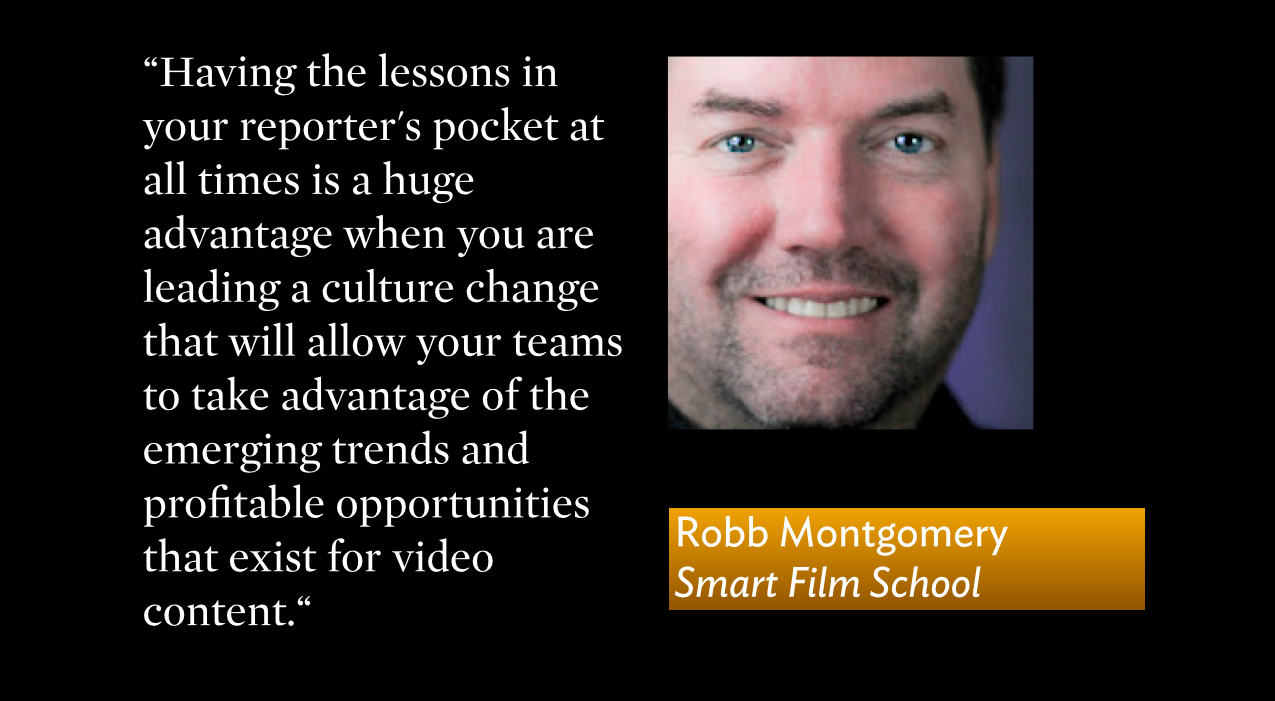 Robb Montgomery is constantly researching new storytelling strategies via video. He cites these 10 emerging story forms that he is finding at the intersection of Social + Video + Mobile.
1. Live Streaming
2. Video collages
3. Story cards
4. Graphics packages
5. Long form multimedia
6. Cinematic shorts
7. Real people pop-ups
8. Kinograms
9. The walkthrough
10. A quick hit

Mario: Robb, are there differences in the way one edits a video story for social media and broadcast news?
A video story for a mobile user consuming your content on Facebook, has to be produced and edited very differently that for a broadcast news package to be viewed on television.
Video is certainly on the tip of the tongue of many media execs these days, and I find there is still a large literacy gap for how video is being developed, produced and distributed on social and mobile platforms.
Mario: What are the gaps you see in keeping more publications from doing more with video storytelling?
Some of the gaps are clear: Traditional journalists need to become far better versed in the fundamental grammar of cinema language. (Shot sizes, Sequences, Sound bites, Characters, Transitions, Narrative structures, Setups and Payoffs, etc.)
To bridge these gaps, the smart media leaders are realizing that everyone in the news chain needs to gain some degree of proficiency in video production. The Smartphone is the perfect tool to be used to grow that knowledge base. This is one reason I made sure all of my video training courses at the Smart Film School can be viewed on mobile phones. With this approach, the lessons are always with the reporter in the field.
Mario: Do you see the role of reporters as key to get more video storytelling going?

Having the lessons in your reporter's pocket at all times is a huge advantage when you are leading a culture change that will allow your teams to take advantage of the emerging trends and profitable opportunities that exist for video content.
Broadcast quality mobile video has arrived with the iPhone 6 Plus.
I now produce nearly all of my video stories, short films, documentaries, training videos, and workshops using nothing but my mobile device. And the results compare favorably to materials I used to make using bigger cameras and expensive video editing programs.
All media makers need to be keen and creative producers of the types of videos and story forms work that work best on each platform.


The New Yorker is ambitious about video, but has a long way to go
http://digiday.com/publishers/new-yorker-ambitious-video-long-road-ahead/
In the past year, The New Yorker has grown its internal video team from two to four employees, most recently with the addition of Cath Spangler from The New York Times as its new senior editor of video. It's also producing a lot more content, rolling out at least one new video per day.
TheMarioBlog post # 1823
comments powered by

Disqus