This is the weekend edition of TheMarioBlog and will be updated as needed. The next blog post is Monday, September 15
While reading a piece by Tim Mullaney about his former employer, USA Today and why he thinks that it will be the first major web only newspaper (in view of the recent downsizing of staff with many print edition people chosen to be eliminated from payroll), what caught my eye was a reference he makes about USA Today's digital presence. Mullaney wrote:
"USAToday.com is also handicapped by its intellectual heritage. The paper was created partly because former Gannett GCI, -0.24% CEO Al Neuharth thought the Times and other newspapers were too biased. The cultural imperative to be vanilla and un-showy runs deep (they always hired people who conformed to that before publisher Larry Kramer and Callaway arrived in 2012), and it's the exact opposite of what the Web requires. (Speaking of having no clue what the Web requires, Gannett's newest big shareholder is Carl Icahn, doubtless ready to share what he learned quarterbacking Blockbuster's triumph over Netflix. Ugh.)"

Mullaney's point about the web resonates with me, especially because I have spent part of the week with the team of Paris Match, the French magazine that thrives on how its stories are all about the human condition—and the emotions that stir within us.
To hear editor in chief Olivier Royant tell is:
"Emotion is what drives our stories. It always has, and it always will. We simply don't publish a story because a celebrity happens to be in town," he tells me. "In fact, our stories must connect emotionally. Paris Match is all about shared emotions."
In the world of digital, it is all about shared emotions, indeed. This is a subject on which I would like to see more scientific research.
Emotion and stories we read on digital devices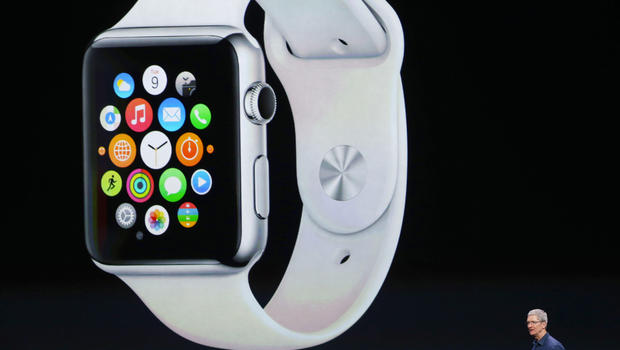 The newly introduced Apple Watch: more personal type of stories in a highly personal platform
Do we approach news and information on digital platforms with different expectations (at the emotional level) than when we read in print?
For years, we have been exposed to the sacred separation of opinions, attitudes and reporters' feelings and emotions mixing with the facts. Media organizations worldwide still follow those rules. But, without a doubt, I believe that digital editions tend to show a little more attitude.
When The New York Times' NYT Now app greets you with Good Morning, that is two more words expressing an emotion that I ever expected from the gray old lady with the string of pearls.
It is already evident that headlines are more immediate, showing more attitude, and definitely more in a hurry to seduce us than we ever encountered in print.
A Quartz' daily briefing recently included headlines such as "Animal fur can save your child from asthma. "
Could it be than in the midst of this journalism of constant interruptions and everywhereness, it is mandatory that we put more emotion into those tools that we use to lure readers to our stories?
And, could it also be that we may have to write differently for print and digital?
Example, a two page profile of actress Cameron Diaz carries a traditional print headline: Cameron Diaz: Life in Blue. But, if one digs into the story further, one finds that a more digitally-minded headline could be:
Cameron Diaz: yoga, surfing and tips for a great body at 41.
More specific, more "read me now if you want good tips", less abstract.
However, conveying emotion, the "shared emotions" that Paris Match's Olivier Royant talks about , is not an easy thing to do when transferring stories to digital platforms. Sometimes it is more a matter of narrator: writing in the first person, for example.
Other times it is the use of "you" (something advertisers have known since before Mad Men), or a question headline (something that was a definite no no when I took Editing 101 class in the 1960s)
Some may say that good writers and editors always injected elements of emotion in their work.
In the world of digital storytelling, it is not a matter of choice, but a requirement, starting with that headline.
Only a few days ago, as Apple CEO Tim Cook introduced the new Apple Watch, he said: "Apple Watch is the most personal device we've ever created. It will redefine what people expect from a watch."
It could also be the beginning of a more personal type of storytelling to be presented in platforms that we keep close to our bodies at all times.
Back in Session (Journalism School reopens at University of Colorado)
http://www.editorandpublisher.com/ASection/Article/Back-in-Session?utm_source=API%27s+Need+to+Know+newsletter&utm_campaign=7a3e0b6176-Need_to_Know_September_9_20149_9_2014&utm_medium=email&utm_term=0_e3bf78af04-7a3e0b6176-31701869
First paragraph

When the University of Colorado's Boulder campus closed its journalism school in June 2011, local media outlets reported it was due to state budget cuts and the evolving media landscape. Fast forward three years later, and the tide has changed. The school's board of regents recently approved the creation the College of Media, Communication and Information, set to open in the fall of 2015. -
TheMarioBlog post # 1573
comments powered by

Disqus