Blog
Nov. 2nd Tampa Bay Times coming soon: great chance for reinvention of a giant of the regional press
TAKEAWAY: It is obvious that the St. Petersburg Times, one of the best regional dailies in the US, is ready to make a quick dash across the bridge that connects Tampa and St. Petersburg as it lauches its new name Tampa Bay Times. Time for a new nameplate?
Update #1: 1:11 p.m.—font names and bigger image of my favorite nameplate variant

Here is the existing logo of the St. Petersburg Times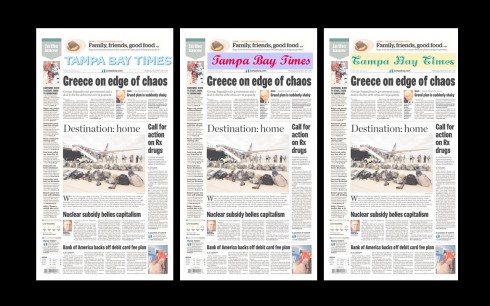 And some interesting ones we tried as possibilities as this newspaper reinvents itself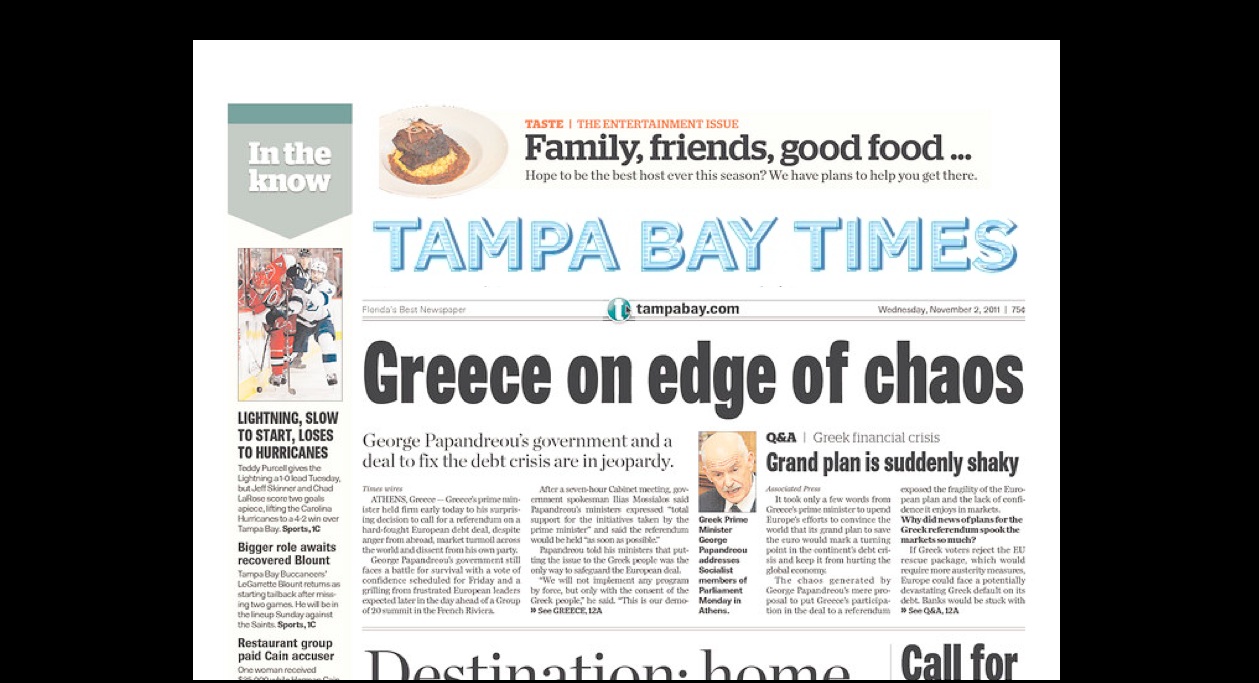 Here is my favorite of the nameplate possibilities.
What's in a name?
It depends on what the name is, what it conveys, and its projection. One name that will be different come January 1, 2012, is that of our local newspaper here, The St. Petersburg Times, which will become the Tampa Bay Times.
I am all for reinventions, and, my first reaction packs a double message:
1. On the one hand, I know that the St. Petersburg Times is a robust brand. Journalistically, the mention of its name almost anywhere in the world evokes thoughts of a quality newspaper which journalists globally crave to visit and to learn more about how it does everything from reporting the news to printing color to designing its pages. Of course, the change of name does not imply a change of the newspaper's journalistic practices, as CEO Paul Tash states in his announcement.
2. On the other hand, as a resident of Tampa Bay who travels worldwide, I know that to the world we are the Tampa Bay area, so for a newspaper that started making its incursion into Tampa about 25 years ago, and where the competition with The Tampa Tribune dates back many more years, it is a logical step to complete the "invasion". I live in the Tampa side of Tampa Bay, and I run through my neighborhood of Temple Terrace each morning when I am home, and I can testify that over the years the number of St. Pete Times copies I see in the front yards of my neighbors in a 3-5 mile radio has increased considerably.
The move across the bay has taken place, and successfully, the change of name is the next logical step in the progression.
This is how Tash describes it:
For decades, the Times has been reaching north and east from St. Petersburg. Nearly 25 years ago, we launched our Tampa edition; on a typical Sunday, it routinely sells more than 100,000 copies. By a wide margin, the Times is Florida's favorite newspaper.

By the way, I am happy to see the word "growth" in Tash's report: " The new name reflects the growth of our newspaper and our vision for this region."
Thinking ahead
So now, as a reader of the Times, and as I envision the new Tampa Bay Times, my imagination starts thinking of how the new nameplate would look.
The Times now has a clean, classic logo set in Old English. It has served it well since the beginning and I imagine that we will probably see the Tampa Bay Times words in Old English, and there is nothing wrong with that.
However, it is 2012, this is a reinvention, and, as reinventions go, a fantastic opportunity to be more playful and to truly show, on page one of the newspaper, the spirit of the new Tampa Bay, complete with a logo that gives the newspaper visual uniqueness.
What fun opportunity for those guys at the Times. In fact, our Garcia Media art director, Reed Reibstein, and I, had some fun coming up with variations that could truly signal a change for the venerable St. Petersburg Times.
What's in a name? Well, for the new-old Tampa Bay Times, finally a decisive trip across the bridge that unites the two cities of Tampa and St. Petersburg, one that I imagine makes the Times' legendary editor and publisher, Nelson Poynter, smile.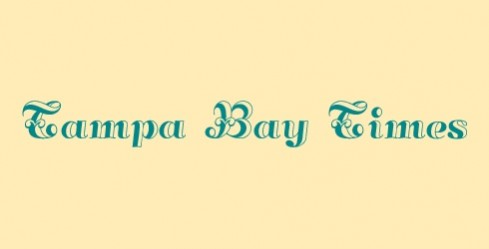 Set in Annabelle Matinee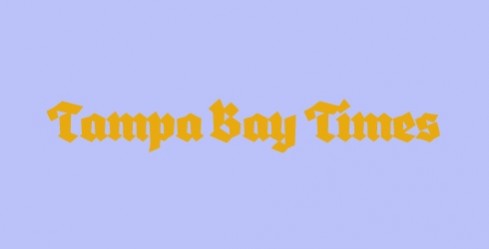 Set in Blaktur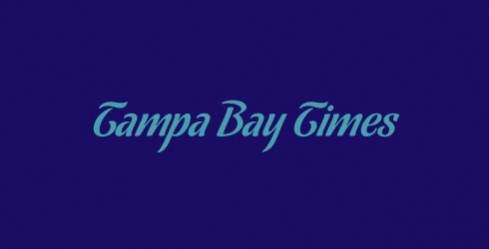 Set in Chocolate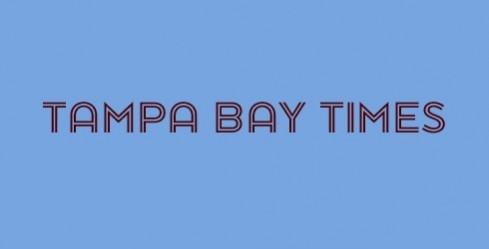 Set in Dessau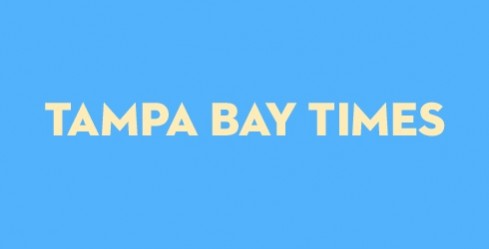 Set in Neutraface No. 2 Display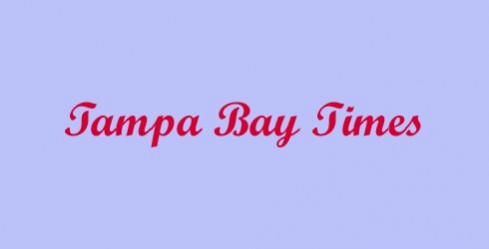 Set in Monotype Script Bold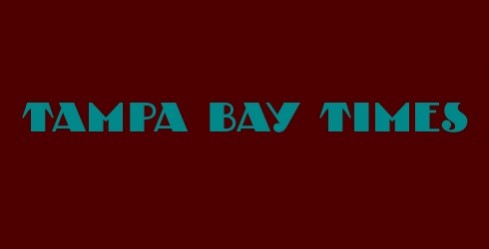 Set in Tekov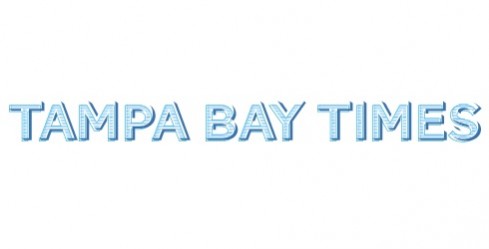 Set in AW Conqueror Carved
For more information:
http://www.tampabay.com/news/article1199486.ece

TheMarioBlog post #882
Posted by Dr. Mario R. Garcia on November 02, 2011
comments powered by

Disqus
Commenting is not available in this channel entry.
latest entries
about the author
Dr. Mario R. Garcia
Where's Mario? (January 5–31)

Mario's speaking engagements (January 2014)

Mario's latest book: iPad Design Lab

Mario at Columbia Journalism School

Teaching three continuing education courses at Columbia

Take advantage of our iPad Design/Ad Lab workshops
about the blog
A blog about storytelling, design, the projects we work on, the things we learn along the way. View all blog entries »
RSS Feed
Get updates delivered to your newsreader (RSS 2.0)
---