Blog
Aug. 25th Classic design as good today as it was in 1969: Minneapolis Tribune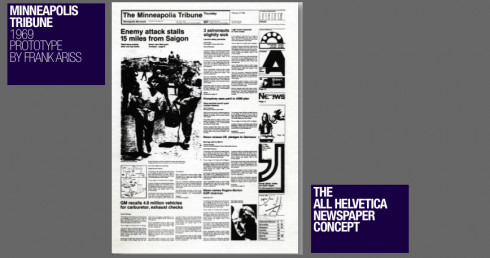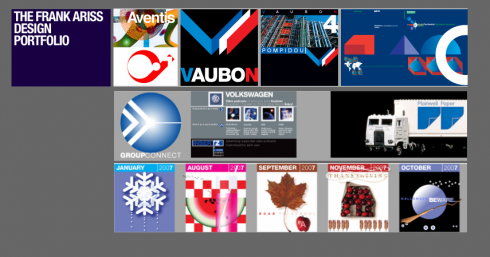 British designer Frank Ariss combines his corporate design practice with an academic career on both sides of the Atlantic. He is a Professor of Design at the Minneapolis College of Art and Design. His client list includes a list of "Who's Who" in global business. To newspaper designers, however, Ariss is best remembered for his redesign of the Minneapolis Tribune in 1969.

Mario: Frank, what are your favorite text fonts?
Frank: Helvetica and Baskerville, for numerous good reasons, both aesthetically and practically.
Mario: I remember using a case study of your Minneapolis Tribune work when I wrote my first book, "Contemporary Newspaper Design". What was your inspiration?

Frank: Tribune inspiration? Inspiration had nothing to do with it. Just some bloody good old fashion deep thoughtful thinking, a lot of hard work, and then making the right decisions. Yes, my concept and rational for the Tribune in the late 1960's is still good for today, and tomorrow. Attached is a PDF of my original Tribune prototype, 1969. Do you realize that is forty years and how revolutionary the design was.
Mario: How would you describe the state of U.S. newspaper design today?
Do you have a favorite newspaper in terms of design?


Frank: State of US newspaper design? Bloody deplorable. Bad editorial content can never be redeemed by good design nor can good editorial content be totally destroyed by bad design. So, show me a newspaper that has good editorial content and good design and it will be my favorite.
Mario: What are you working on these days?

Frank: My work these days? Designs for print, computer, lecturing, and many other things that come along. Hard to put a percentage to it. I don't try to, or care to. I just love designing, whatever it is. Simple as that. Remember, my portfolio is very wide in scope, from postage stamps to exhibits.
And, as much as I love designing with a passion, I also love my time on the boat, pouring over navigation books and charts, tending to the humble spuds in my garden, looking up at the stars and wondering why and how, and so many other eclectic interests and delights. It all makes me a better designer.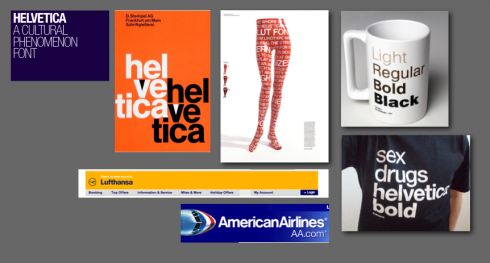 All about Helvetica:
Helvetica is not only an elegant, reliable and beautiful font. It is, to my knowledge, the only typographic font to inspire a movie. "Helvetica" is a feature-length film about the proliferation of one typeface and how type generally affects our lives.
<
For samples of Frank Ariss' work:
http://www.frankarissdesign.com/
HELVETICA THE MOVIE
http://www.helveticafilm.com/
FOR A GOOD HISTORY OF HELVETICA:
http://typophile.com/node/13514?
TheMarioBlog posting # 75
Posted by Dr. Mario R. Garcia on August 25, 2008
comments powered by

Disqus
Commenting is not available in this channel entry.
latest entries
about the author
Dr. Mario R. Garcia
Where's Mario? (January 5–31)

Mario's speaking engagements (January 2014)

Mario's latest book: iPad Design Lab

Mario at Columbia Journalism School

Teaching three continuing education courses at Columbia

Take advantage of our iPad Design/Ad Lab workshops
about the blog
A blog about storytelling, design, the projects we work on, the things we learn along the way. View all blog entries »
RSS Feed
Get updates delivered to your newsreader (RSS 2.0)
---