TAKEAWAY: In Finland, a success story for Helsingin Sanomat, while in the US, one of its most iconic newspapers, The Philadelphia Inquirer, faces its next hurdle
TAKEAWAY: In Finland, a success story for Helsingin Sanomat, while in the US, one of its most iconic newspapers, The Philadelphia Inquirer, faces its next hurdle
Those Finns get it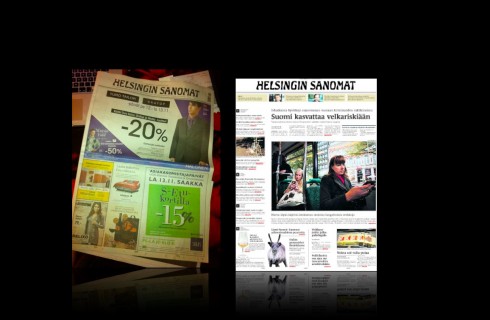 The mere mention of Helsingin Sanomat, the popular Finnish newspaper, and I immediately get an image of its front page, one of the most memorable one finds out there.
It is not the style of the typography, the size of the headlines or the big photos that make the front page difficult to forget. It is the full page ad, usually for a supermarket: bananas, beer bottles, broccoli and sugar bags. They are all there, front and center.
And so is Helsingin Sanomat today: front and center, and for all the right reasons.
Enterprise. Innovation, Creativity. Profitability.
I have often met with the creative team of this newspaper in conferences and seminars.
I have always admired their tenacity, excellent journalism and vibrant looking pages. Underline the word vibrant. This is not the type of newspaper with pages to display on the window of Tiffany. But they are functional, easy to follow, and durable. Underline that word, too.
Durability and sustainability are key.
So why am I not surprised to read this very flattering and inspirational piece by Ken Doctor for the Nieman Journalism Lab?
You should read it too. As the piece reminds us, It's time we in this country take a look at what others outside our country are doing. I know because I have done it directly for decades, importing surprises here and there when I work with US newspapers.
Here is why the Helsingin Sanomat story is worth reading:
"What sets Sanoma apart is the success it has had with upselling its print subscribers. In the U.S., most newspapers that have dared to charge for digital content have bundled it for free with a print subscription. But even print subscribers of Sanoma's Helsingin Sanomat must pay an extra €36 a year (about $48) to get digital access — online, iPad, and mobile. Helsingin Sanomat, also known as HS or Hesari, is the largest paper in Scandinavia; Sanoma owns the second and fourth leading websites in Finland."
At the Helsingin Sanomat, all platforms are thriving, revenue is coming in and nobody is planning the obituary of the print edition.
And, indeed, you will see a front page full of advertising for department stores, supermarkets and everyone with a service or product to sell. In case it is not happening already, I propose that Helsingin Sanomat put some champagne bottle advertising on its front page. Time to celebrate.

?For the complete story:
Looking to Europe for news-industry innovation
http://www.niemanlab.org/2012/02/looking-to-europe-for-news-industry-innovation-part-1-sanomas-big-bundled-success/?utm_source=Weekly+Lab+email+list&utm_medium=email&utm_campaign=79eb9c89bf-WEEKLY_EMAIL
Highlight: "But Americans, for the most part, don't look eastward. Yes, many digital trends have grown out of Silicon Valley — but Europe represents still represents about a fifth of the $93-billion-in-revenue worldwide newspaper industry. More to the point, in European innovation Americans can see models worth learning and adapting. In this three-day series, we'll focus on three European companies — each in its own way offering intriguing digital revenue models from which other publishers can learn. There are dozens of European companies innovating, of course, but let's start by looking at three:"
Decision time in Philadelphia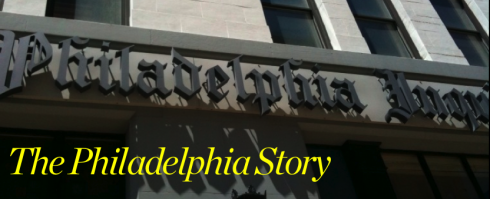 We transition from European innovation in Finland, and what is a wonderful success story of a newspaper that gets it, and shows the good results, to a less pleasant—and, for me, a sad—story about an iconic American newsapaper—-or two—-that have fallen into hard times. Obviously no effective solutions have been found to save them.
We are honestly hoping that such solutions come soon.
At a highly personal level, one of the most exciting times of my career was redesigning The Philadelphia Inquirer , a newspaper for which I hold tons of affection to this day.
This letter by a columnist of the Daily News—-the Inquirer's sister newspaper—-caught our attention. Read on.
An open letter to the next owners of Philadelphia Media Networks
http://www.philly.com/philly/blogs/attytood/An-open-letter-to-the-next-owner-of-Philadelphia-Media-Networks.html
Highlight: Killing the Daily News as a separate newspaper wouldn't just be bad for Philadelphia but it would be a dumb business decision. I hadn't initially planned to make this point—sometimes just raising this issue does more harm than good—but there's been widespread speculation since last week's announcement about merging some functions of the Daily News and Inquirer that this is the first step toward killing our scrappy urban tabloid. I hope that's not true. I'm not sure if all my colleagues agree with me, but I actually do support the idea of the papers sharing coverage of so-called "commodity news"—routine courts or crime articles or "game stories" in sports—if it frees up journalists for investigative reporting and exclusive articles or perspectives. But moving toward eliminating the smaller-in-circulation Daily News would be a huge mistake.
My take: We at Garcia Media did try to help here. Readers of this blog may remember our coverage of our involvement—-and visits to the building where the Philadelphia newspapers are published.
Here are some statements I made in those blogs:
1."I was lamenting not having any American projects for over two years.  So I decided to take action and made the publisher of The Philadelphia Inquirer, Daily News, philly.com an offer he could not refuse.  It is the project of projects.  What happens when the consultant invites himself? "

2."We presented a variety of suggestions to make the Inquirer, Daily News and philly.com better and more profitable. Four hours of presentation and discussion. All good.  We get ready for the next step."
Regrettably, ownership changed hands, new management arrived and , two years later, we are still waiting to hear about the next step.
To think that this is still a genuine offer to provide our experience and enthusiasm for a fee of $1!
Go figure.

Read our Philadelphia story blog posts:
http://garciamedia.com/blog/articles/the_philadelphia_story_entry_6_we_present_positive_reactions
Of related interest today:
The nine lives of the Philadelphia Daily News (and why it'll have a 10th)
http://www.poynter.org/latest-news/business-news/the-biz-blog/163544/the-nine-lives-of-the-philadelphia-daily-news-and-why-itll-have-a-10th/
 
TheMarioBlog post #954