About Garcia Media
To date, more than 650 organizations worldwide have trusted the Garcia Media team with helping communicate their message more effectively.
The firm's successes with The Wall Street Journal, The Miami Herald, Die Zeit and small community papers, have given it an unparalleled reputation in newspaper design, and the same successful philosophy of thinking like the audience has crossed over to magazines, websites, tablet apps, mobile experiences and corporate communications.
Led by Dr. Mario R. Garcia, the Garcia Media team includes top consultants in the fields of newspaper and magazine design, tablet apps, web strategy and design, branding and corporate communications.
The firm has offices in Tampa, Buenos Aires and Hamburg (contact our team »)
Our services
TAKEAWAY: Today March 7 the printed edition of Newsweek magazine is launched. Our question: is there an audience for this? We talk to media experts Roger Black, Joe Zeff and Raju Narisetti to get their views.
latest posts
iPad Design Lab: Storytelling in the Age of the Tablet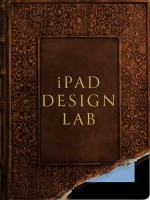 The hands-on guide by Mario R. García to designing engaging and easy-to-use tablet news apps is now available on the iBookstore for iPad, as well as in a basic version for Amazon Kindle and Google Books. The iPad edition features video walkthroughs, audio introductions to each chapter, swipeable slideshows, a glossary and a sophisticated look and feel.